FloatFit classes at Piccadilly Health Club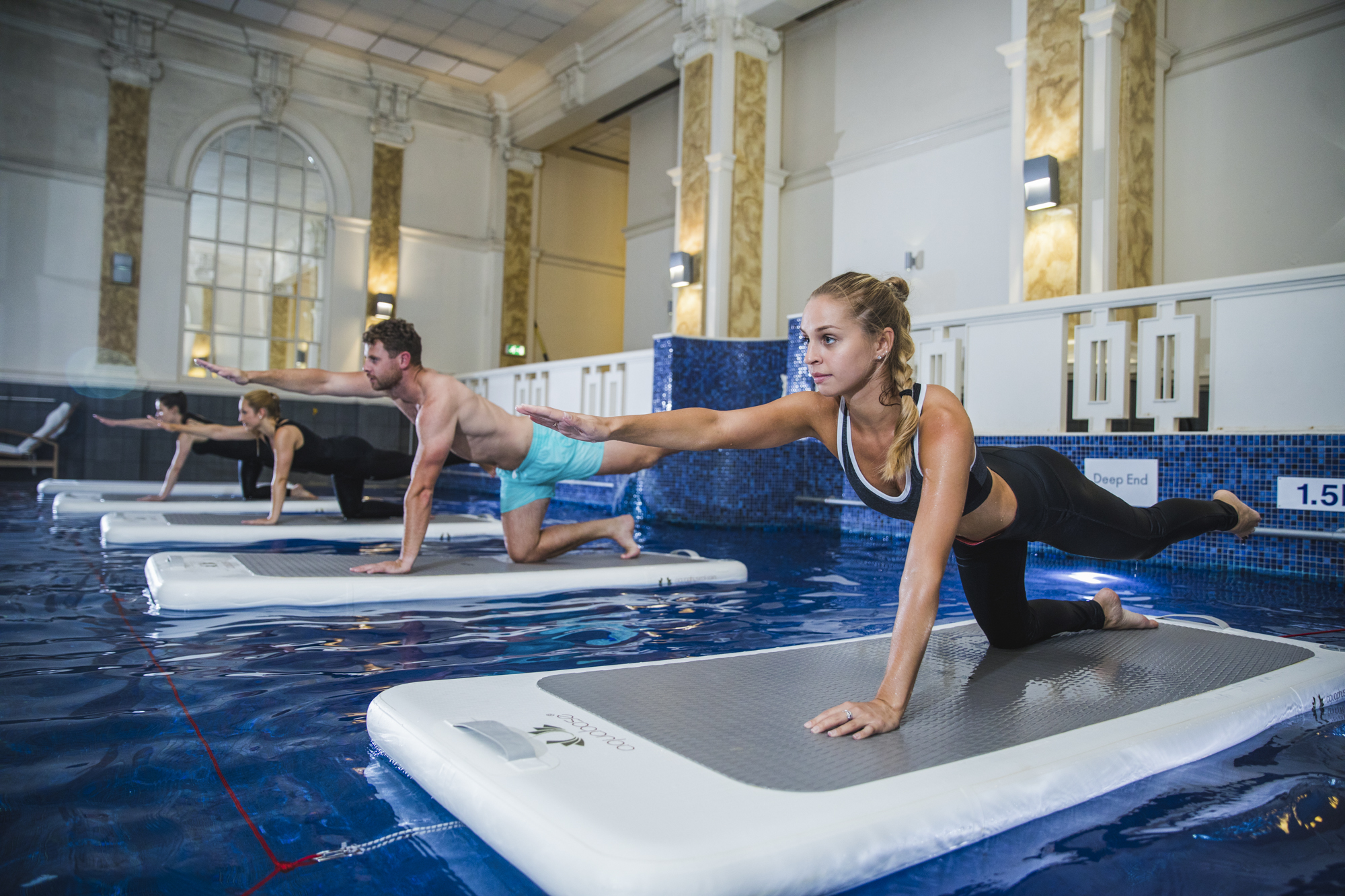 FloatFit gives a fun, full body workout on a body length, unstable, floating platform. The AquaBase, the original floating exercise mat, adds a new, powerful dimension to workouts.

The movement created by the water requires both the core and concentration to work together to balance. Intricate stabilising muscles work overtime adding strength to joints. These muscle fibres are frequently 'unused' in other workouts.
Benefits of FloatFit
• coordination & balance
• cardiovascular fitness
• increased flexibility
• enhanced posture
• mental wellbeing
• muscular strength
All exercises can be modified to suit different levels of fitness, experience and age. FloatFit gives the participant a stimulating class and an effective workout.